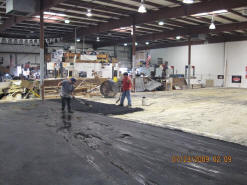 At J. Hunziker Paving, LLC, I don't limit my professional asphalt services to driveways and parking lots. I am also the Troy-area paving contractor you can depend on for outdoor sport courts. Whether your commercial recreation facilities are in need of asphalt track repair, or you're looking for basketball or tennis court construction at your home, I'm the sport court builder who will provide you with exceptional results. Other paving contractors simply can't compete with my dedication to quality customer service and my attention to detail. Call me today to discuss your needs or to get a free estimate!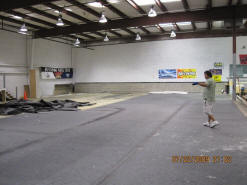 J. Hunziker Paving, LLC, is here to install, resurface, or repair asphalt court areas for your home or place of business. You can turn to me for court construction of:
Tennis courts
Basketball courts
And more! 
In addition to court construction, I can also provide you with seal coloring for a custom design. With my help, you can really add a unique element to your sport court. 
Although asphalt track projects and outdoor sports court installs are not all that different from other asphalt paving jobs, you need asphalt contractors who have a wealth of experience working with asphalt. That's exactly what you get when you choose me. I have 20 years of experience as a court builder, and that means I know how to expertly handle court construction of all sizes.
By working carefully to prep the site, lay the groundwork, and ensure a smooth top coat, J. Hunziker Paving, LLC, will turn out a flawless finish for your court construction in the same way as I do for your driveways and parking areas. When you turn to me for court construction, you can expect nothing short of expert excavating and grading to give you a solid, long-lasting structure for your asphalt court construction.
Tennis Court Construction
When you turn to me for residential or commercial tennis court installation, I will build one or more courts to suit your space, and even paint all the lines as the final step of your tennis court construction. In addition to initial asphalt court construction, I am also available to repair an existing asphalt tennis court, allowing you to maintain the condition of your playing surface for many years to come. When you want excellent performance, match after match, I'm the court builder you can depend on. 
Basketball Court Construction
If you're interested in basketball court construction, J. Hunziker Paving, LLC, has you covered. I'm ready to tailor your basketball court installation to your precise needs and take care of the entire job. Whether you want a backyard basketball court for the family or an outdoor basketball court at your public high school, I am here to deliver a truly superior finished product. 
When you're searching for reliable paving contractors in the Troy area, pick up the phone and call J. Hunziker Paving, LLC. I am committed to providing my customers with truly superior results. To ensure your peace of mind, I also offer a one-year warranty on labor and material for all asphalt projects I complete!